This product includes a trial period.
Please use this period to evaluate the product
before
registering it for continued use. A single-user license is just USD14.95. A volume discount is
available
.
The TM Calendar add-in currently consists of two modules, the Date module and the Reminders module. The next planned module is the Time Zone Module. Subsequent modules will depend on customer feedback.
The Date Module displays a calendar from which one can select a date to enter in any Excel cell.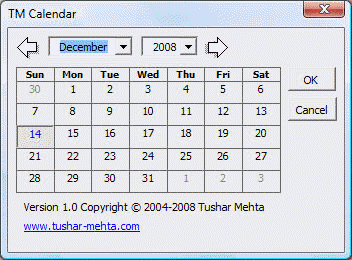 The second module, the Reminders Module, supports two ways to create a reminder.
The first lets one create a quick reminder from any date in any Excel cell.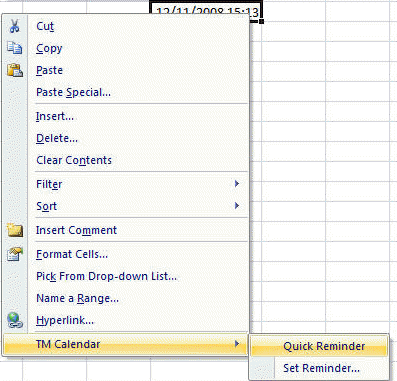 The second lets one create any reminder of one's choosing.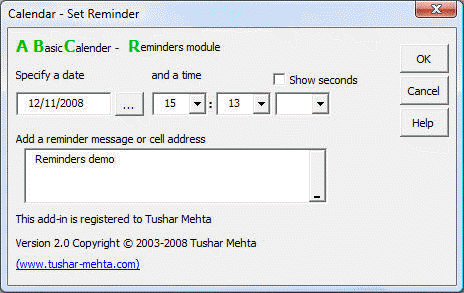 Reminders will show up at the indicated time in a multi-tab dialog box. If the reminder refers to a cell, clicking on the reminder message will take one to the cell. If necessary the workbook containing the cell will be opened and the worksheet containing the cell will be activated.